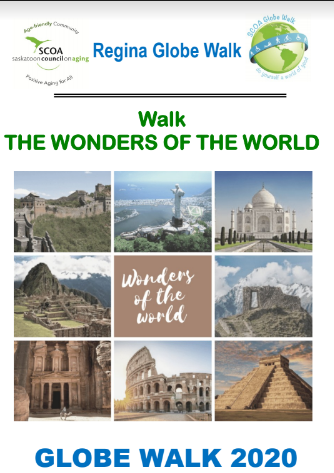 Regina Globe Walk 2020!
Stay active this winter and be part of the adventure! This year we plan to walk the Wonders of the World.
– For teams(any size) or individuals 50+
– Runs Jan.-Apr 2020
-all physical activity counts not just walking
(For walkers -1300 steps counts as 1 kilometer.  For all other types of physical activity 30 min counts as 2 kilometers)
At the end of each month you will give your team captain your total kilometers of walking or amount of time spent in physical activity for that month and they will submit to the Walk Coordinator.
To register your team/ individual or to be placed on a team
Email: afsam@hotmail.com or call Alice at 306-522-1247
Sign-up, tracking sheets and more info can be found at www.scoaglobewalk.net