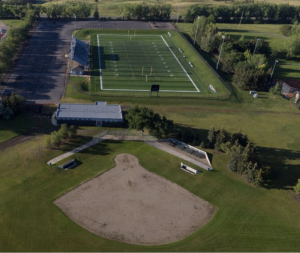 Work is underway by City of Regina crews to prepare athletic fields and ball parks to open in stages, beginning on Monday, June 22 under Phase Four, Part One of the Re-Open Saskatchewan plan.
Community operated ball parks ready to be open on June 22 include: Broad and 9th Avenue North, Columbus Park, Kiwanis Park, Kiwanis Park North, Lions Park, Pacers Park, Optimist Park and Douglas Park. All other ball parks and athletic fields, including lawn bowling greens, will open for scheduled use on June 27.
The City is working cooperatively with community sports organizations to ensure guidelines are followed for the safety of athletes, coaches, managers and parents.
Regular booking procedures for athletic fields and ball diamonds are in place.
The City reminds all users of the outdoor recreation spaces to continue following the guidelines provided by public health officials, including the following:
Equipment should not be shared.
Individuals who are sick should stay home.
A physical distance of two metres should be maintained between people not from the same household or extended household.
Bring hand sanitizer and be sure to clean your hands before and after activity.
By taking these steps, we can all continue to do our part to keep ourselves and our neighbours healthy.
For the latest on the City recreational spaces that are open, as well as other COVID-19 updates and links to community resources, visit Regina.ca/covid19. Please check back regularly for updates.