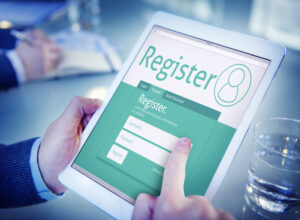 The registration process for the remainder of open spots in the  PVCA's Winter 2022 Programs will take place exclusively online at pvca.ca/shop.  Phone numbers and email addresses are required.  Because all of the programs are taking place virtually, having a correct email address on file is essential for your instructor to be able to send your invitations to sessions.
 If this is your first order for Winter 2022 please remember to add a membership to your cart if you do not already have a valid 2021/2022 Community Association membership.  We accept memberships from all other CAs in the city.  If you already have a PVCA or other CAs' membership, please provide the number in the Order Notes section (more on this later).
Add the classes and the quantity of registrations needed for each class to your cart, then when you are ready select Proceed to Checkout.
Another important note regarding Karate classes, please be sure to select the product that correct for your situation (i.e.:  selecting a Family membership if you have two or more people signing up).  Use the Order Notes section to provide the names and contact information for each individual as applicable.
When checking out, provide us with the necessary contact information for participants if it is NOT captured in the required billing details, an example is shown: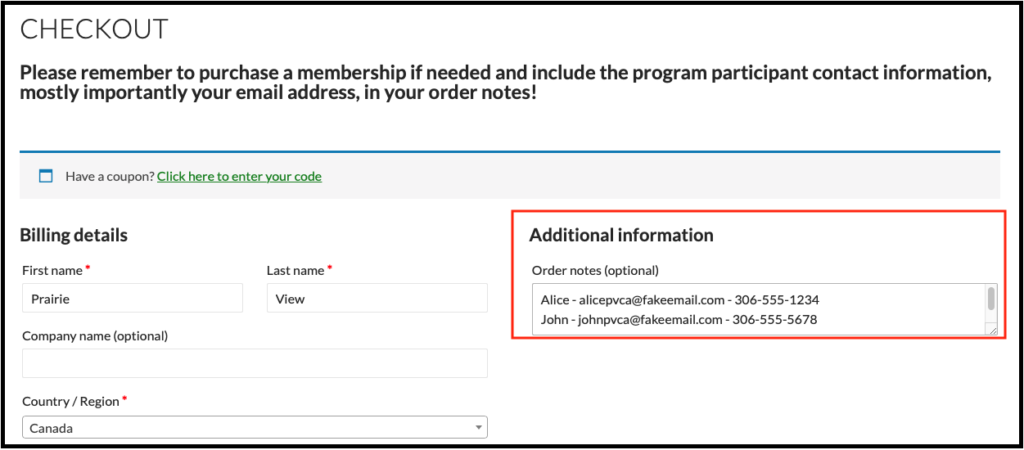 5.  If purchasing a Membership, you will be required to provide your Family name to complete the order.