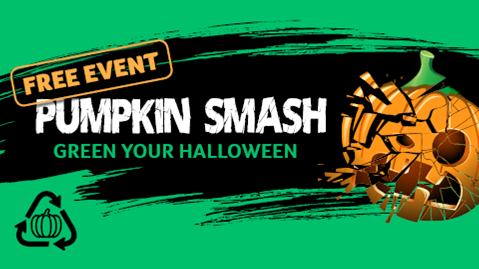 https://www.regina.ca/parks-recreation-culture/events/Pumpkin-Smash/
November 2, 12 – 3 p.m. (come and go)
Located on Fleet Street across from the Yard Waste Depot – watch for signs!
Admission is FREE!
Games – Food – Drinks
Any pumpkin is okay as long as it hasn't been painted. Any decorations attached to one will need to be removed.
Aside from giving kids the thrill and onlookers something fun to watch, we will collect all the smashed pumpkins to the Yard Waste Depot to be composted.
It's going to be a smashing time!